Fifteenth-century Doom Painting at Holy Trinity Church © Paul Gardner
The fifteenth-century Doom painting at Holy Trinity Church shows the Last Judgement. Doom paintings were a common sight in the Catholic churches of medieval England. Holy Trinity's is one of the most complete of over sixty known Doom paintings. 
The mural fills the east wall of the nave, the most common position for a Doom painting as it gives prominence to this important subject with its message of hope and warning. It dates from the 1430s, after the remodelling of the central tower and the addition of the clerestory and present wooden roof to the nave. 
The Doom was whitewashed over during the Reformation but rediscovered in 1831 and restored, but the dark varnish rapidly obscured the painting. The painting was revealed again in 1986 and carefully conserved in the 1990s. 
The Doom painting imagery 
The complex imagery draws on the Bible scriptures and other traditions, focussing on the same identifiable subjects: Christ in judgement, naked figures of the resurrected, and contrasting images of Heaven and Hell. 
The central focus of the of the Coventry Doom is Christ with hands raised in judgement, wounds to his body and a globe of the world at his feet. The twelve apostles are positioned either side of him. Angels blow the last trump. 
Figures, including popes, cardinals, kings and queens, rise from their tombs to be judged. The Virgin and St John the Baptist kneel beside Christ, interceding for souls. Steps to the doorway to Heaven, depicted as a large city, are diagonally opposite to the mouth of Hell, which contains souls licked by flames. 
Dr Miriam Gill, associate lecturer for the Vaughan Centre for Lifelong Learning at the University of Leicester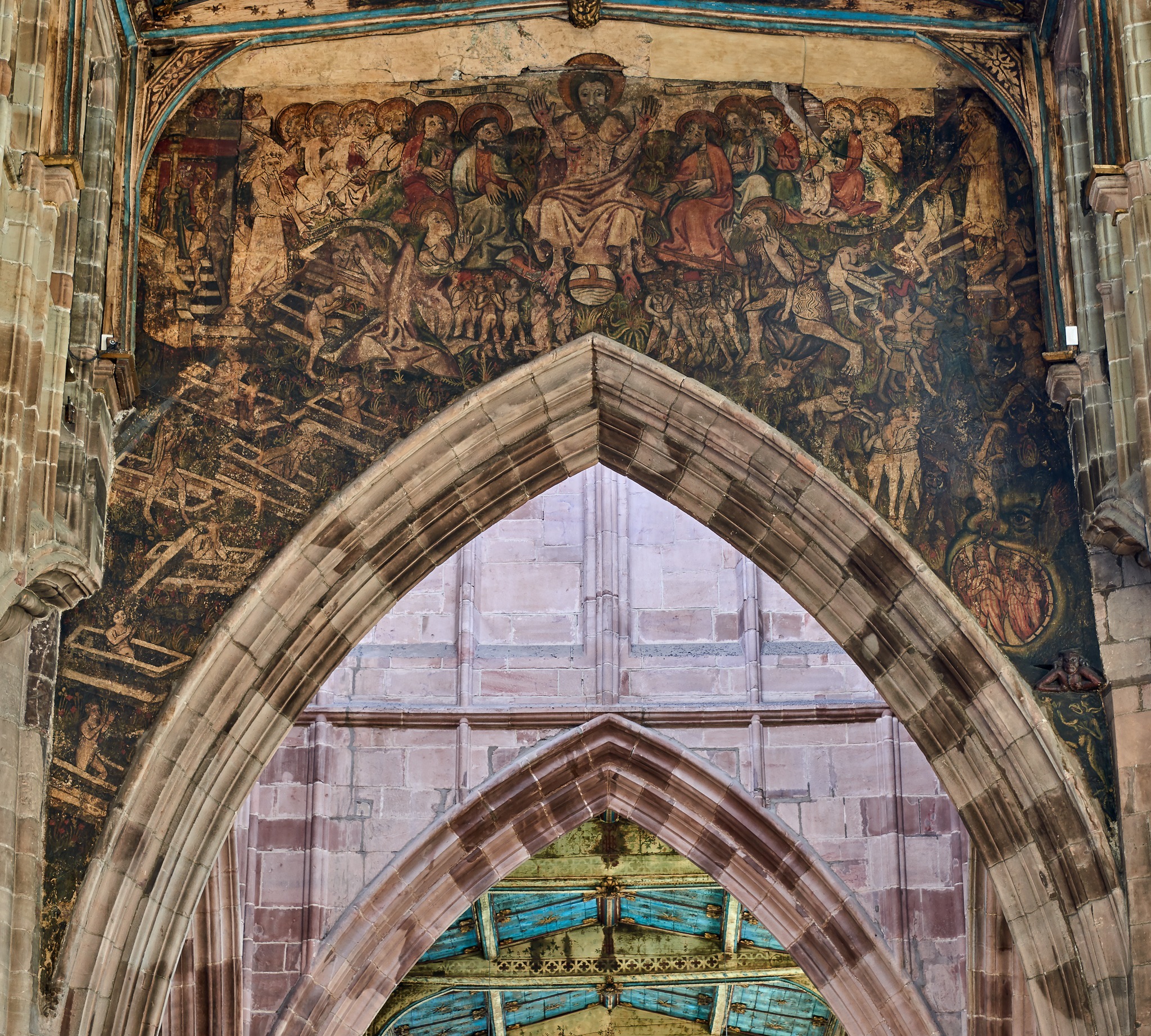 Holy Trinity Doom with Christ as the central figure
© Photograph by Paul Gardner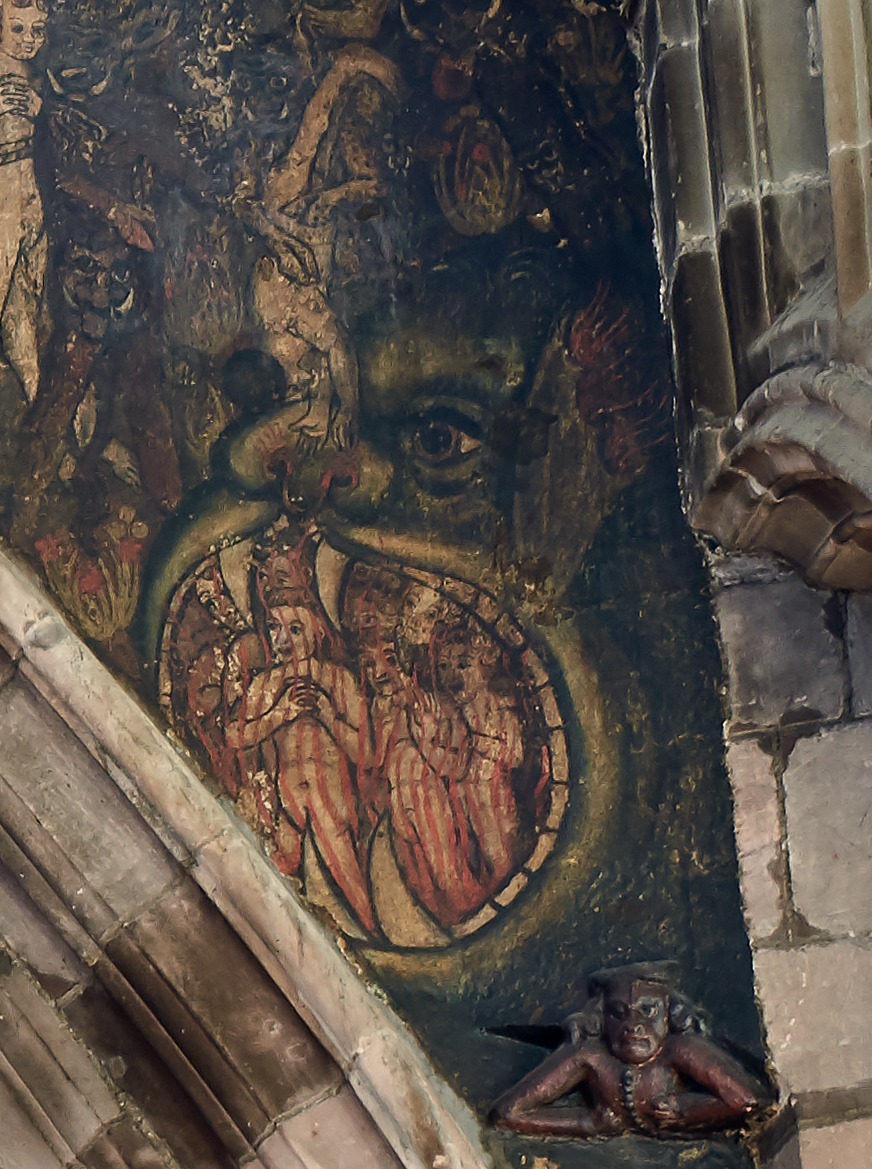 The terrifying Mouth of Hell
© Photograph by Paul Gardner


Medieval Coventry registered charity no.1171572